Τον δεύτερο τους άλμπουμ έχουν έτοιμο προς κυκλοφορία οι Γερμανοί Iron Fate.
Ο νέος δίσκος, του οποίου ο τίτλος είναι "Crimson Messiah", θα κυκλοφορήσει από την Massacre Records στις 17 Δεκεμβρίου. Την μίξη και το mastering ανέλαβε ο Jost Schlüter στα Pure Sonic Studio, ενώ το εξώφυλλο επιμελήθηκε η ίδια η μπάντα μαζί με τον Chris Cold.
Το "Crimson Messiah" θα είναι διαθέσιμο σε Digipack CD, σε διαφόρων χρωμάτων βινύλιο καθώς και σε ψηφιακή μορφή και μπορείτε να το προ-παραγγείλετε εδώ.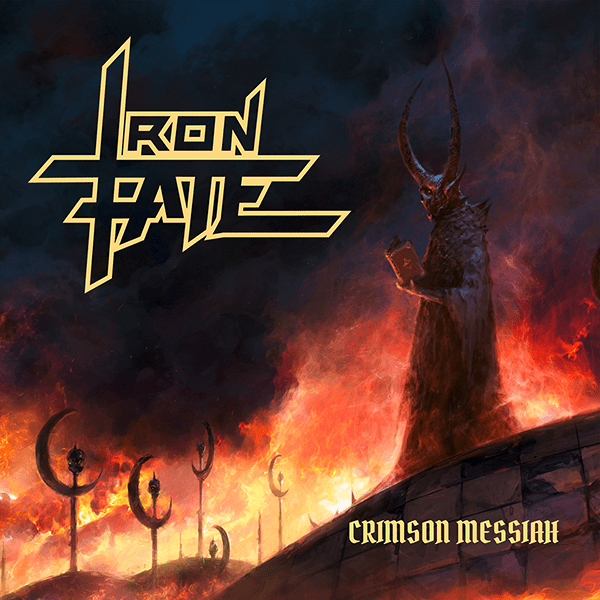 Tracklist
1. Crimson Messiah
2. Malleus Maleficarum
3. We Rule The Night
4. Crossing Shores
5. Mirage
6. Strangers (In My Mind)
7. Hellish Queen
8. Guardians Of Steel
9. Saviors Of The Holy Lie
10. Lost Forever
Τέλος, να αναφέρουμε ότι στο κομμάτι "Crossing Shores" guest φωνητικά έχει κάνει ο Harry "The Tyrant" Conklin (Jag Panzer, The Three Tremors).
Κείμενο: Κωνσταντίνος Μάρης