Σύμφωνα με δήλωση της Underground Symphony, ο καινούριος, δεύτερος σε σειρά, δίσκος των Mindfar θα έχει τον τίτλο "Prophet of the Astral Gods". Για ακόμα μία φορά θα έχουμε μία πρωτότυπη ιστορία επιστημονικής φαντασίας για την εξέλιξη της ανθρωπότητας, την οποία θα πλαισιώσει μία πληθώρα εξαιρετικών φωνών κάτω από το συνθετικό μυαλό του Armando De Angelis.
Η λίστα των καλεσμένων στις φωνές έχει ως εξής:
Ignacio Rodriguez (Damnation Angels, Azeroth) στον ρόλο του προφήτη
Claudia Beltrame (Degrees of Truth) στον ρόλο της μάντισσας
Anders Skold (Veonity) στον ρόλο του δικτάτορα
Guido Macaione (Crimson Wind) στον ρόλο του Μεσσία
Tom-Vidar Salangli (Dimension Act) στον ρόλο του ναυτικού
Οι μουσικοί που απαρτίζουν τον δίσκο είναι:
Alex Mele – Κιθάρες (Kaledon, Screamachine)
Alessandro Battini – Πλήκτρα (Dark Horizon, Ghost City, Sangreal)
Manuele Di Ascenzo – Τύμπανα (Kaledon)
Andrea De Paoli – Πλήκτρα (Shadows of steel, Maze of heaven, ex-Labyrinth, ex-Vision Divine)
Gianluca Carlini – Κιθάρες (Great Master, Sangreal)
Micael Branno – Μπάσο (Ghost City)
Η μίξη του άλμπουμ έχει γίνει από τον Daniele Mandelli στα Elfo Studio και το mastering από την Simone Mularoni στα Domination Studio. Το εξώφυλλο επιμελήθηκε η Jahnvision Art και μπορείτε να το δείτε παρακάτω.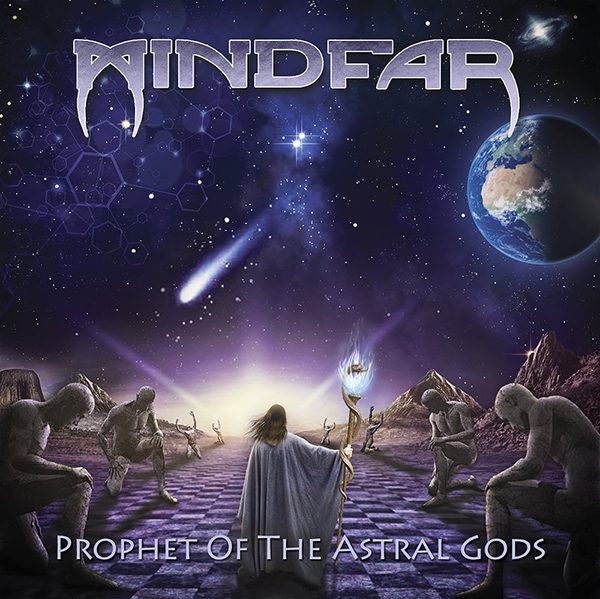 Links:
Κείμενο: Κωνσταντίνος Μάρης