Αγαπητοί μας αναγνώστες,
Μετά από μια μεγάλη συμμετοχή με συγκροτήματα από όλο το κόσμο, είμαστε στην ευχάριστη θέση να ανακοινώσουμε τα είκοσι επικρατέστερα που επιλέχθηκαν να ενταχθούν στην συλλογή μας "Carving Metal Tunes Vol. 4". Αυτά είναι:
CD A
01. Roadhouse Diet – Underworld Dishonor [*Previously Unreleased] (03.49)
02. Beyond This Earth – Showdown (04.31)
03. Dakesis – Surrender Your Fears (06.41)
04. Lutharo – Wings Of Agony (06.02)
05. Riffocity – From Inside The Arrows Comes (05.24)
06. Project Theory – Until It's Time (04.13)
07. Desert Near The End – The Final Frontier (4.20)
08. Divine Chaos – Upon The Shrine [Feat. Josh Middleton (Sylosis)] (05.23)
09. Pile Of Priests – Exile Unto Divination (05.17)
10. The Flaying – Genuflect (04.00)
CD B
01. Redeye Caravan – El Muerto (03.59)
02. Sirius – Wings Of Fire (04.38)
03. Forged In Black – Palm Of Silver (04.48)
04. Voidnaut – This Pain Of Mine (04.15)
05. Solitary – Keep Your Enemies Closer (04.59)
06. Earthward – No Longer The Sun Rise [*Previously Unreleased] (03.47)
07. Ephemeral – Ira (Wrath) (08.32)
08. Tales Of The Tomb – Nine Eleven (04.55)
09. Sathamel – Horror Vacui (04.32)
10. The Medea Project – To Know Us Is To Fear Us (4.10)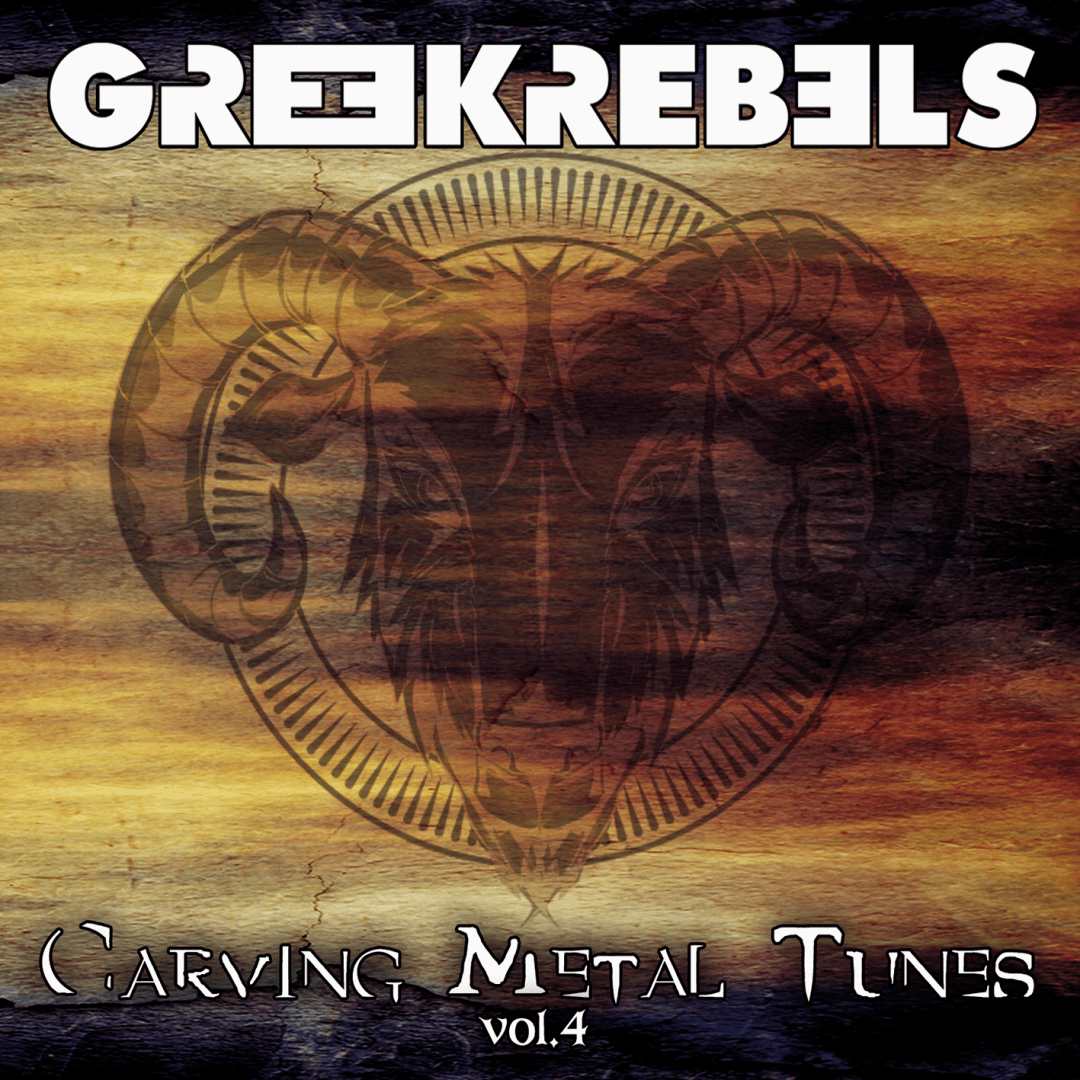 Ημερομηνία κυκλοφορίας: Μεγάλη Δευτέρα 13 Απριλίου 2020. Μπορείτε επίσης να κάνετε λήψη ενός δίγλωσσου οδηγού αναφορικά με τα σχήματα παρακάτω. Συνεχίζονται επίσης οι συμμετοχές για την συλλογή μας "Carving Metal Tunes Vol. 5". Οι ενδιαφερόμενοι μπορούν να επικοινωνήσουν μαζί μας μέσω email ή μέσω της σελίδας μας στο Facebook, βάζοντας ως θέμα "Carving Metal Tunes Vol.5", για να ενημερωθούν περαιτέρω.
Ακολουθεί το κείμενο της ανακοίνωσης στα Αγγλικά.
After a great response from bands from all over the world, we are more than happy to announce the final twenty bands that have been selected to be featured in our upcoming compilation "Carving Metal Tunes Vol. 4". Those can be found on the tracklist above.
As release date, it is set for Monday 13th April, 2020. Υοu can also download a band's guide (both in Greek & English) with informations about the bands below. Furthermore, we would like to inform you that the applications for "Carving Metal Tunes Vol. 5" are still open. Those who are interested to participate can get in touch with us through email or with a message to our Facebook page, using as a title: "Carving Metal Tunes Vol. 5", for further notice.
Greekrebels.gr Team